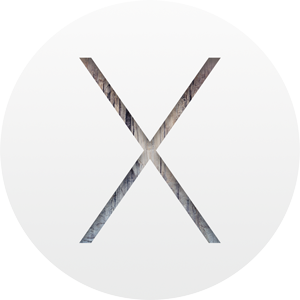 Apple recently held their World Wide Developer Conference where they unveiled many new features to the upcoming new versions of Mac OS X Yosemite (10.10) and iOS 8. Many of the features discussed were very technical and geared towards developers. But they also showed off many end user features. Here are my favorite highlights:
- iPhone to Mac/iPad call & text integration. Your iPhone will act as a conduit to your other iOS devices and your Macs. With this feature, you will be able to send and receive regular text messages (not just iMessages) right from your iPad or Mac. And you can make phone calls using your Mac or iPad. The Phone calls get routed over the network to your iPhone. You can see who is calling you and answer it right on your Mac at your desk. There is a 3rd party program that does something very similar, called Phone Amego. But I was never able to get it to work properly. So I'm really looking forward to these features!
- iCloud Drive is a cool feature that can be seen two ways. For years now, applications have been able to store data and files on your iCloud account. This feature will now let you browse, edit, organize and manage these files all in one place. That makes it very useful. But another way to look at this feature, is that it will essentially be a DropBox replacement. If you are working on only Apple devices, there will be no need for DropBox's awkward syncing. Just store your files on your iCloud Drive and you will have them everywhere. I know that tons of my customers will find this feature very useful.
- Mail Drop! Oh thank god! Many of my customers won't even know what this feature is, but boy will it come in handy. A very common problem I have to deal with, is people trying to send large files in email. From an entire photo album, to large HD video files. A good rule of thumb is that if it's over 2 MB, don't email it. Never mind if it's 1 GB or more. Mail Drop uploads your attachments to your iCloud. Then the recipient either sees links to the attachments they can download over the web, or if they are on these new systems themselves, they will see the attachments inline even though they are actually posted on iCloud. This is a great feature that ONLY NOW, in 2014, will make email a great way to transfer and share files.
- Hand-Off is a new feature that makes it really easy to switch working between your Mac, iPhone and iPad. I can't do this one justice by describing it, you'll just have to watch the Keynote video or see it yourself. But it becomes much easier to be working on one device, and seamlessly switch to another.
- Interactive Notifications, this is a feature I was really hoping for in iOS 7 but better late than never. You can now respond to notifications right in the notification itself, without leaving the app. For example, if you are browsing the web in Safari and you get a text message, you can reply to that message right from the notification itself, without having to ever leave Safari. This is a really great feature.
- There are Keyboard updates in iOS that include word suggestion that should speed up typing even more. And there is now the ability to have 3rd party system wide keyboards. So you will be able to switch to an Android-like "scribble type" keyboard. I'm not a big fan of typing on my iPhone, this should help.
- HomeKit. This is a mini platform apple created to allow all the different home automation companies to make devices that you can control from one unified location. This will be a very cool feature that will make home automation a much more powerful tool.
There are plenty more new features Apple announced, and more still that they haven't yet announced. But these are the top new features for iOS 8 and OS X Yosemite according to MacFixer. I'm really looking forward to these upgrades! More so than I have many recent OS upgrades (I'm looking at you, OS X Lion).