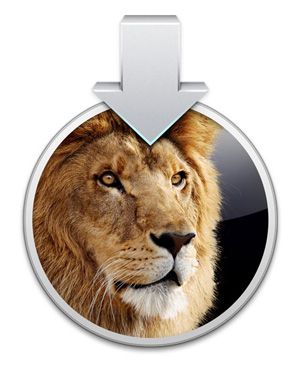 Before I write about the features of Mac OS X Lion, I think it will be a good idea to write an article about how to install this Operating System, since it is different than past operating systems.
First, the system requirements are as follows: Core2Duo or faster. Generally, any Mac from 2007 or later. 2 GB of RAM. You also need Mac OS X 10.6 installed (sort of).
The primary way to get this software is not to buy it on a disc anymore. For the first time, Apple has placed the whole Operating System in it's Mac App Store for purchase and download. That means, you need fast internet to download it in a reasonable amount of time. You also need an account set up in the iTunes Store (even if you only plan on using it to download the OS update).
There is an alternative. Although it's not available as of this article. Apple will be making a version of OS X Lion available on a USB drive, for users with slow internet and/or users who do not already have Snow Leopard (10.6) installed. However it should be noted that buying a retail copy of Snow Leopard and a retail download of Lion, will still only cost you $60. The USB thumb drive with Lion on it will cost $70.
Installing Mac OS X Server is MUCH different now as well. To get Server installed, first you install a regular version of Mac OS X. Then you have to download a "Server" add-on from the Mac App Store. That server app installs everything you need (Except for Server Admin Tools, which are a separate download) to transform your "client" Mac OS X into a Server. This is totally different than the way it used to be done. Also, the Server add-on is only $50. In Snow-Leopard, OS X Server was $500. In Leopard, the unlimited-client version of OS X Server was $1,000.
So the downside of all this is that the installation process is a little strange, and different from what you are used to. The upside is that Apple has lowered the prices so much, it's now very easy on your wallet, to keep your software current.
If you are going to have MacFixer upgrade your Mac's OS, be sure to know your current Operating System version, so I can tell you if you need Lion, or Lion + Snow Leopard.
Coming soon: A true review of Lion's features.